Post by eedo123 on Apr 16, 2018 20:47:30 GMT
Wet Weather Specialist
"Rain amplifies your mistakes, and water on the track can make your car handle unpredictably.
When something unpredictable happens you have to react to it; if you're reacting at speed, you're reacting too late.
And so you should be afraid."


- Garth Stein, The Art of Racing in the Rain


If there is one thing a racing driver should be able to do, it's race in the rain. And with the recent update to the creator and the ability to add rain to stunt tracks, it's about time we all get our inner-Hamilton out, get some wet racing done on our favourite stunt GPs, and see which one has the skills to claim the title of Wet Weather Specialist.
This will be a casual event in the form a six-race playlist with each race lasting about 15-20mins each. All tracks, except the first and last, will be stunt track races that have rain set as the weather option (all creators of the tracks used in this event will be contacted beforehand, and asked to update the weather option few hrs before the event). Each race will have a specific car and time, and car sharing will be allowed for those who do not own the car.
Pit Stops
There will be no pit stops required in any races during this event
Blue Flag
The blue flag rule will be enforced in this event. If you are about to be lapped, the person lapping you will honk their horn twice to ask for the pass, at which point you should find an appropriate space to move off the racing line and allow the driver to pass. If you have been double-honked more than three times, you will have to make it your priority to allow the driver to pass, even if it means slowing down.
Car Modifications
There is no restrictions to the modifications you can do to your cars, all mods are allowed
Racing Rules and Etiquette
Standard NODO rules will apply. The calling out rule will be enforced, if you do not wait for someone who has called you out, you will be disqualified from that race at the end. If video proof is given showing you did not cause the incident, or if both parties have agreed that it was a racing incident, then the issue will be dropped.
Start Procedure
A sticky bomb will be used to start the race. The grid order of each race will be determined using AbeCede's grid generator (www.gtaracing.net/r/racelist/)
Points
Points will be awarded as follows:


1st : 25 points
2nd : 18 points
3rd : 15 points
4th : 12 points
5th : 10 points
6th : 8 points
7th : 6 points
8th : 4 points
9th : 2 points
10th : 1 point
Races

(Thunderstorm Race)



6 Laps / Noon / Comet SR


---
Race 2:
SCRZ Django Festival of Seed


6 Laps / Noon / Osiris

---

Race 3:
Monaco de Vespucci




12 Laps / Noon / X80 Proto

---
8 Laps / Noon / Omnis
---
Race 5
:
FISH Phaethons Fall
8 Laps / Night / Pisswasser Dominator RC

(Thunderstorm Race)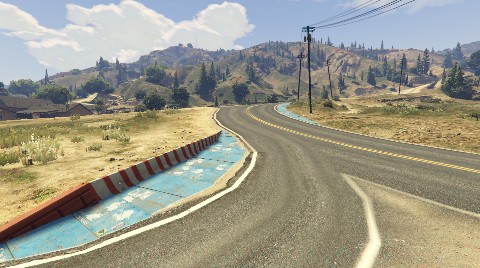 9 Laps / Night / Nero Custom


Race Lobby 6:45PM UTC >>> Event Start 7:00PM UTC >>> Event End 9:00PM UTC
Teams


There will be no teams for this event, all drivers will be racing for driver championship points.
Sign-ups

There will be a total of 30 available spots for this event.