Post by Jackimo on Oct 13, 2018 22:18:11 GMT
The Wide World of Motorsport Episode 1: Touring Cars
Date/ Time: TBA UTC
Mors Mutual Insurance proudly presents, in association with Weazel and Crowex, the Wide World of Motorsport! The event will consist of three races across three tracks in three different touring car divisions, each with its own quirks and craziness. The first two races will be approximately 20 minutes long with the third and final race being double length at 40 minutes.
The three races will be part of a championship with a modified version of the F1 points system, which can be viewed
here
, under 2010-present. The two changes are that a single point will be rewarded or the fastest lap in each race, and the final endurance will be worth double points.
Don't forget why we're doing this. To have fun exploring some new cars and motorsport ideas that we might not otherwise. Push these cars to their limit, but
don't take things too seriously
.
Teams are allowed but not required as this is a one-off event. If you do race under a team banner, please have a link to your Pit Lane post, if you have one.
Also, one thing that people don't seem to realise is that because you're in a team, doesn't mean you have to have a sponsor and use their colour scheme. If you want to run as "Jackimo Racing" in bright pink and lime green, while your teammate runs around in matte black go ahead, I'm not gonna stop you, and you will functionally be on your own, with all the things that people don't like about teams not there. Crappy colour schemes, mainly
But for those of you that do want to take things to the next level, you can. If you want to do what I've done and put Stanced EG wheels on your car with custom tires and a paint scheme to match your favourite in-game business in order to create a car that wouldn't look out of place on a V8 Supercars grid, you can do that too. How much you guys embrace the teams is entirely up to you.
Race 1
Race 1 will be showcasing the Deutche Tourenwagen Masters, based out of Germany.
Track/Race information:
Track:
Speedline La Mesa
, by Streetmachine66
Laps
: State the number of laps
Time
: Morning
Weather
: Clear
Race length
: Aprox 20 minutes.
Class
: Sports
Cars
: Feltzer
Race 2
From Germany we know go down to Australia for a race in the Touring Car Masters, which, despite the similar name, has absolutely nothing to do with the previous race. While DTM is about the pinnacle of what you can do in a thing that still looks somewhat like an actual car, TCM is about celebrating the past, while still staying up-to-date with modern safety and reliability standards.
Track/Race information:
Track:
Dreams of Old America
, by JettaArts
Laps
:
Time
: Morning
Weather
: Clear
Race length
: Aprox 20 minutes.
Class
: Muscle
Cars
: TCM Regulations
Race 3: The 2018 Great Chapparal 100
Now we shift gears. From old school muscle back to the new and bold. The Supercars (no, not those ones). Previously known as the V8 Supercars, and before that, the Australian Touring Car Championship, this series dates back as far as the 50s, when it was held over just one race. Nowadays, it features some of the closest racing on earth in cars you'd have difficulty topping the power output of.
Track/Race information:
Track:
Harmony Circuit
by Zenvohh
Laps
: 19
Time
: Current
Weather
: Clear
Race length
: Aprox 40 minutes.
Class
: Sedans
Cars
: Schafter V12
Timetable:
Date: TBA

Pre-lobby:
Race-Lobby: pm UTC
Qualification: pm UTC (if applicable)
Race-Start: pm UTC
Race 2 Start:
Race 3 Start:
Event end: UTC
Start Procedure:
At the start of each race, do not start on go. Wait for the timer to run out. After "GO" has appeared, you have three options.
1. Move your car out of the way and wait for someone to spawn one in for you.
2. Give your car to another driver and respawn, meaning you both have a car
3. Wait calmly for instructions on how to start the race. Shooting you car is permitted but causing chaos isn't.
If you aren't ready to go when everyone else is, you will start at the back.
Pitting procedure:
In races 1 and 2, there is no compulsory pit stop but in race 3 there is one compulsory pit stop, which you must take at anytime after lap 5 in race 3. You do not have to wait at the end of the pit lane. Pitting before this time is permitted, but it will not count as your compulsory pit stop. When pitting in, sound your horn or get on your mic to let cars following know of your intention to pit. When pitting out, you should give way to all cars on the track, within reason. Don't just go blaring onto the track at full throttle. If a collision happens near the pit entry or exit, the driver pitting will be considered at fault, apart from in certain circumstances (deliberate takeout, etc)
Time for the info dumpBlue flag
The blue flag, along with the rest of the racing guidelines, is in effect here. If a faster driver is ready to lap a slower driver (ready meaning the faster driver would be close enough to make an attacking move if racing someone of a similar pace) then the faster driver is to sound his horn to alert the driver being lapped to his presence. If after one full lap the faster driver is still behind the slower driver, the slower is required to drive through the pit lane, which does count toward the mandatory limit.
Racing incidents
If a driver accidentally hits another driver, causing them to spin out, etc, including lag takeouts, then driving through the pits is an acceptable way to give the position back, as is waiting in a safe spot elsewhere. However, this does not count toward the mandatory pit total for that race.
Customs
Customs are on and there are no restricted modifications HOWEVER, the use of the GT "Park Bench" Wing on the Feltzer is strongly advised against, due to its size and tendency to knock over obstructions, particularly lamp posts. In the event that this spoiler knocks over a pole or other obstruction, and it causes a major accident, the driver of the vehicle that knocked over the pole will be considered at fault for that accident, and is expected to wait for those affected to catch up before continuing. You do not have to give them the position, but the gap between the cars must be reduced to or below that of the gap before the incident.
Signups:
(Gamertag / @forumtag)

Jackimo1999 /

Jackimo
Sponsors:
Mors Mutual Insurance: We expect the unexpected

Official Timekeeper:
Crowex: Strap on time
Offical media partner:
Weazel: Confirming your prejudices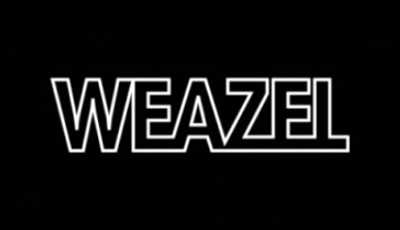 Be sure you are eligible to participate before signing up. I don't want to have to knock back drivers because they haven't been verified yet.