Post by DJ_BIG_L on Jul 24, 2015 10:48:03 GMT
Hello everyone

I present you my best tracks here

I like to create tracks in different environment of Los Santos card. 
I create tracks in my vision of the race but in GTA. I like much the realistic tracks at work very neat that look as much as possible at official tracks where you can organize beautiful CUP's in contact mode. Many tracks have a pit stop.
You will find all the links to sign each track, have fun

NEW CREATOR
Speeding Ticket
  "200 props"
Speeding Ticket is my smallest track. It's a very fun track because you will memorize it very quickly. Ideal track for beginners, but also experienced players. It's a fast track, with carefully selected props. Ideal for adding fun to your playlist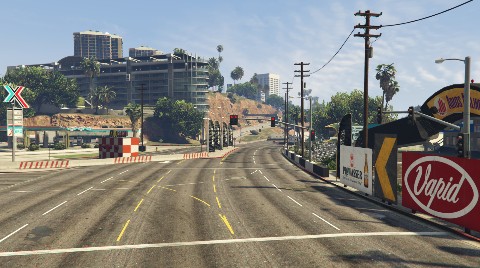 Pied Au Plancher
  "200 props"
Pied Au Plancher -> "Foot To Floor", is a track located in the Grapeseed. For this track, I wanted to keep an old style, in keeping with the environment of the track which is in the countryside. Several roadsides have been created, in order to make you take wider paths. The track contains a bridge created with old props only, reminiscent of that countryside side that we all love about this part of the map. You will pass above, then below, before reaching the finish line.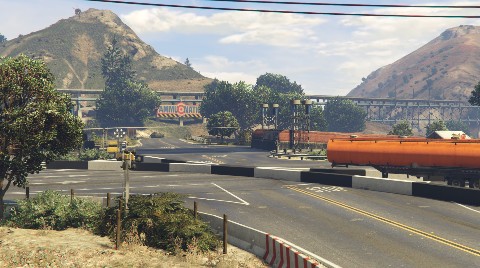 Danger Zone
  "200 props"
Here is the latest version of Danger Zone. This track is located in the docks, where I tried to find a technical layout, suitable for the greatest number of classes. The most suitable for me is the Muscle class. It is a track suitable for the confirmed racing community, because it is very technical. I wanted to keep the most natural decoration of the race, in order not to spoil the decor of this industrial area that I really like. Sign it, have fun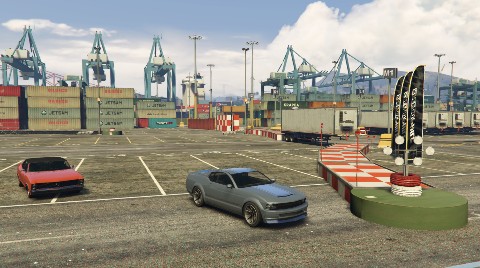 MotorSport Los Santos 1
  "200 props"
MotorSport Los Santos 1 is a Cutting Coroners GP inspired track created by 
Broughy1322
and other tracks I've seen on PC. Enjoy a large number of stunt accessories, varied, giving a very fun side to the track. You will find unique chicanes towards the end of the circuit under the bridge, which will test your driving. Created on official styling, MotorSport Los Santos 1 will suit many of you who enjoy serious racing. Sign it, try it, have fun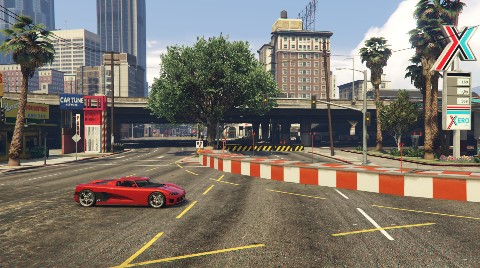 Sandy Shores Autodrome
  "200 props"
To create Sandy Shores Autodrome, I was inspired by the very famous Sandy Shores Grand Prix created by
jvdw1888
. The only difference is that my version has an extra chicane and curbs so you can get out of wider corners and at higher speed. Stunt accessories have obviously been added. I wanted to mix the old and the new styling to create an F1 vibe, but using the new grandstands offered by the last update. This is a track that I like a lot, and suitable for all classes. Ideal for organizing a Grand Prix. Enjoy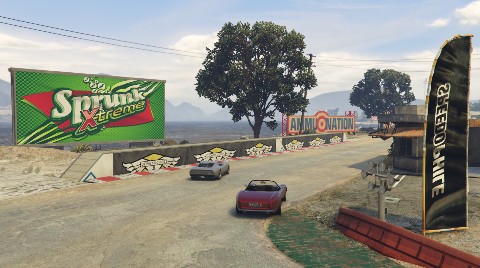 Trial Mountain
  "200 props"
Tial Mountain is ideal for endurance racing. This track brings together all the most beautiful mountain roads on the map of Los Santos. You will find an original, simple and unique decoration. All classes are suitable for this track. Have fun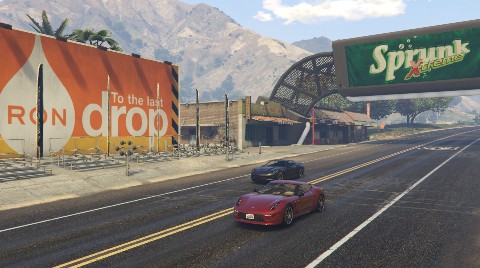 No Limit
  "200 props"
Here is the return of my No Limit track which I reposted recently. It is a very technical track which will suit the most confirmed pilots. Ideal for Muscle, Sport, Sedans classes, it can also be very suitable for Compact, Coupe or SUV classes. Located in downtown Los Santos, the track is of course protected and the sidewalks are inaccessible, to avoid sending electricity poles on the road, and spoil the race of others. Optimize your brakes, as they will be put to the test by the two hair pins. Take advantage of the various props, giving the track a street racing feel. Have fun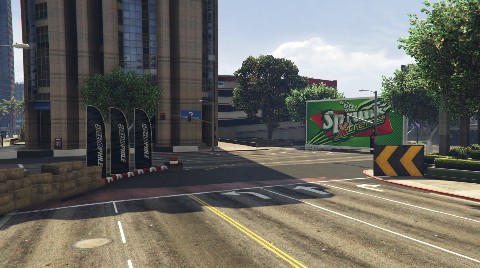 Mad Max ''The Race''
  "200 props"
Here is a race without stunt props, inspired by the movies Mad Max & Death Race. Come play around the high-security Los Santos prison, where the city's most dangerous inmates are locked up. Boost your engines, and try to come first on a fast track, but also very technical which will appeal to experienced racers. Best class, Muscle ! Have fun!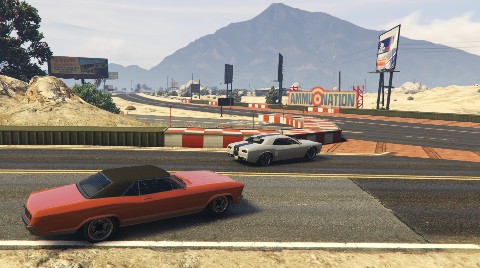 Drift In Los Santos
  "200 props"
I present the official showcase of my first track completely reworked with new creator mode "Drift In Los Santos"
This track is cool to play Sport & Super. I created on PS3 then it has evolved over time until it is completely reworked with 200 new props of the new creator. 
This track holds a world lap record which is held by
1) nV-Harey - 2:19:973 2)
Levocate
2:20:840 3) Matheusgamer_04 2:20:926 - (Not for Drift) Car - T20
I challenge the best of you who will try to beat them


Good luck to everyone


Los Santos Jungle
 "200 props"
Los Santos Jungle is a track inspirated by the movie I Am A Legend, racing version. The most appropriate classes are Muscle, Coupe, Compact and SUV. (Best car, Panto - Omnis) Have fun !!!

Don't Look Back
 "200 props"
Discover my new track Don't Look Back. This track is rather reserved for Sport, but it is also pleasant in all classes. It is a technical track, fast with a small part Highway. I wanted to recreate the univer that certain games like the Project Cars. There are stands and other props that make the track very realistic. Judge for yourself, sign and have fun 

Beyond The Limit
 "200 props"
Make a race around the vineyards of Los Santos. Prepare yourself for a race on mountain roads, technical with a simple and original decoration. Beyond The Limit is a track with an official style that will suit fans of serious racing. All classes are suitable for this track. Have Fun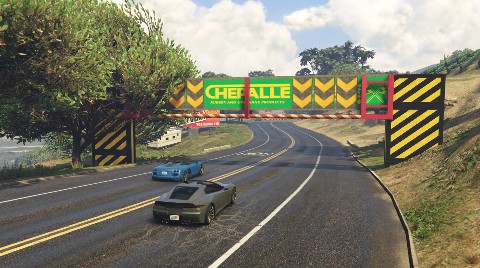 Vinewood Road Park
 "200 props"
Vinewood Road Park is a track that is located on the north of Los Santos map with a mountainous part. Enjoy the signage and stunts accesoires which gives it a very realistic side. This track is very nice in Muscle, but also Sedans, SUV, Coupe and Sport. Have fun !!! 

South Central Raceway
 "200 props"
The South Central Raceway is the first track I wanted to create in a Land Race spirit. It's a fast track, but also technical. I recommend the Dominator RC to have a good time. You will find a unique decor, or I have given much importance to the aesthetics of the track giving it a Trackmania Turbo side. You will find the link just above, have fun


MotorSport Los Santos 2
"200 props"
Here is MotorSport Los Santos 2 

MotorSport Los Santos 2 is my second track Land Race. Once again, I gave great importance to the aesthetics of this track so that it will be as pleasant as possible. This track is located in downtown Los Santos.
To create it, I got a lot of inspiration from creators such as
LancerEvoWRC
, 
johanssonnick
or some of the creators who produced remarkable tracks on GTA PC. You will find many of these influences, because I made a mix of all that, with my way of doing things. MotorSport Los Santos is a fast track, very fun, with a part that will remind you maybe the city of Tokyo. I recommend the Sport class, sign it, have fun!