Post by endersai on Jul 6, 2015 0:23:12 GMT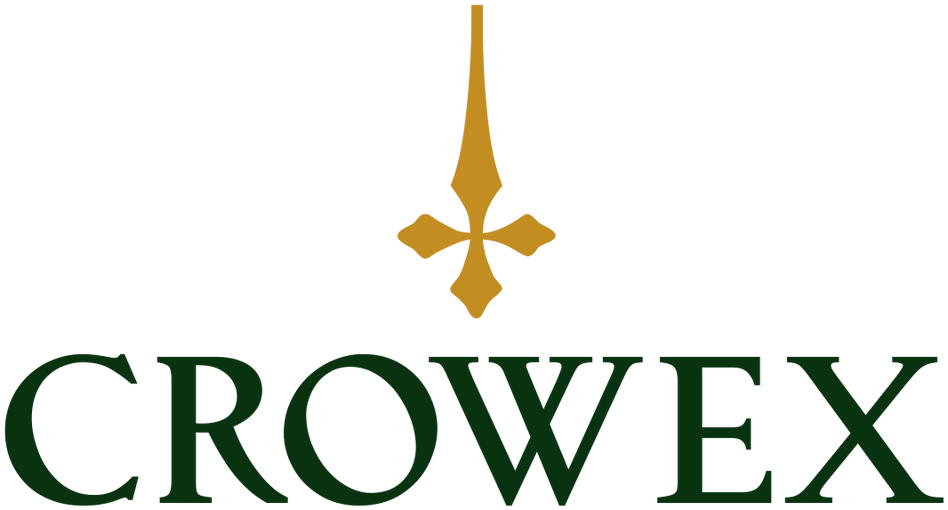 2015 CROWEX SAN ANDREAS TOURING CAR CHAMPIONSHIP

Los Santos, San Andreas - Swiss luxury timepiece maker announced today that it will sponsor and provide timekeeping for a Touring Car Championship in and around the city of Los Santos, SA. Crowex is known for making highly precise watches that cost the average wage and are therefore affordable by the kinds of people who race cars - the partnership is a natural one, made in Heaven (said the watchmaker).


The purpose of this event is to create a multi-car, single class racing series for the Sports Car category. Sports car racing tends to be a very popular division, but for the most part it's majority Massacros and Jesters, with a few Elegies and Felzters thrown in for good measure. Occasionally someone is bold and/or out to prove something and brings a 9F. But that's it.
What if, though, that
wasn't
it?
The championship is at this stage a one off event made up of a 3-4 race playlist in variable conditions (meaning, weather will be set to "current' so racing may occur in the wet) and with participants forming teams of 2 and picking a car from the following list:
Grotti Carbonizzare
Pfister Comet
Benefactor Surano
Albany Alpha
Bravado Banshee
Invetero Coquette
Testing has shown these cars can be competitive, lapping within a second of one another and being stronger on certain types of circuits. I have tested with: Chili, Asploit, Sabertoothwolf, Methodone, and HiBerg
The time would be around 10pmUTC on Friday 31 July 2015 (so for myself and Sabertoothwolf, 8am on Sat 1 Aug). This weekend does not clash with other PC events.
Rules as proposed:
Rules:
1) Cars must be one of the prescribed chassis above. Other cars may be considered, provided they are
not
one of the following: Annis Elegy RH8; Dewbauchee Massacro (both variants); Dinka Jester (both variants); Benefactor Felzter; Obey 9F.
2) Cars must race in a team of two drivers. Teams must have a principal sponsor – either as a factory team or with sponsorship by a major business in the GTA Universe:
gta.wikia.com/Businesses_in_GTA_V
a. Teams must also have an appropriate colour scheme for their team. Care should be taken to avoid duplicating the colours of another
team where that team races the same car. Different cars – e.g. Comet, Surano, Coquette – racing in similar colours is permissible
b. Teams cannot share primary sponsors
3) Teams should run one of the following categories of tyre only – Tuner, Sport, High-End. All other categories are prohibited.
4) Teams may run all other upgrades, including armour, engine, suspension and neon lights. The extent to which these are employed are at team discretion and as favoured by individual drivers.
5) The race will start when the Marshall's sticky bomb explodes and not when the counter reaches zero. The detonation will occur concurrent with a pre-nominated time on the race counter.
6)
CLARIFIED:
Where a circuit has a pit stop facility, each driver must make two pitstops per race. A pitstop is not defined by time spent stopping and going, but rather a pass through the pit lane. Drivers must take care to rejoin in a manner that does not endanger the safety of other drivers nor cause other drivers to take avoiding action.
7) Where a driver is at fault for a collision involving one or more other cars, they must take a drive through penalty through the pit lane. This does not count as their mandatory pit stop.
CLARIFICATION:
Any event that could be deemed a racing incident, such as a loss of control or a desync collision, will not be penalised. This results to squeezing a driver off the road, divebombing, or any other intentionally reckless act resulting in a collision.
a. Where a driver uses an intentional PIT manoeuvre on another car, they will be disqualified
8) Any event involving a 3 car collision will result in the deployment of a safety car. The safety car will either be a Benefactor Felzter (Stock or Tuned) or a virtual car if no driver is available. The virtual safety car deployment results in the pack forming up behind current race leader under the affected cars have formed up to the pack. Once they have done this, a landmark (such as "the gas station" or "checkpoint 14") or a time on the race timer will be announced. These points are when racing resumes.
a. Overtaking under safety car periods is not allowed
9) Each player must pay a race entry fee of $500, which forms the basis of a prize pool for the winner of the race. Each driver must bet the full $500 on themselves as winner. Additional bets on a favourite driver must not be placed as they may materially affect the odds in that drivers favour and diminish their prize pool.
10) Communication is via TeamSpeak – participants must have this installed.
11) Shooting flares at a driver on the post-race podium and setting them alight, whilst hilarious, is not an "acceptable substitute for champagne".
TEAMS
Teams are given car numbers according to when they signed up. You need to indicate your team name, principal sponsor (i.e. factory team, Globe Oil, eCola etc), car, colours, and drivers.
PFISTER RACING TEAM (factory team)
Pfister Comet in red and gold
1.
CHILLI
(SWE)
2.
endersai
(AUS)
RON OIL INVETERO RACING (customer team)

Invetero Coquette in yellow and black
3.
SabertoothWolF
(AUS)
4.
Asp
(USA)
BRAVADO RACING (factory team)

Bravado Banshee in blue and white
5.
Sugar_Free_Nos
(USA)
6.
bladecruiser
(USA)
Reserve:

MCaesar

(USA)
TEAM TW@ RACING WITHDRAWN
Grotti Carbonizzare in gasoline green with Pfister pink pearl 7.
Mid1010
(USA)8.
terrabyte
(GER)
FlyUS RACING TEAM (Customer team)


Invetero Coquette in white and blue
9.
Dnl_Jackson
(GER)
10.
The_Bad_Loser
(?)
SPRUNK RACING (Customer)

Grotti Carbonizzares in racing green
11.
ArildTDG
(DEN)
12. Bendley (DEN)
BENEFACTOR MOTORSPORTS TEAM (Factory)
Benefactor Surano in brushed aluminum and black
14.
ovivoJR
(GER)
15.
fab. ICEMAN
(GER)
TEAM VANGELICO RACING (Customer)
Karin Sultan in black and gold
16.
cloudmcshort
(SWE)
18.
michiski22
(BEL)
NUTSAKI RACING (Customer)
Benefactor Surano in red and white
19.
Superstepa_
(EST)
20.
HiBerg
(DEN)
Reserve:

The Hunter

(NED)
TEAM SPEEDOPHILE (Customer)

Pfister Comet in yellow and black
21.
meetmypyro
(GER)
22.
Ganjalo
(FRA)
Reserve: @pezbyReserve:

DrKloden
LOS SANTOS ROCK RADIO (Customer)
Bravado Banshee in white and red
23.
.fiyah
(POL)
24.
Grumples_Plox (grimreaper977)
(GBR)
Unassigned drivers looking for teams/teammates

Races 1 and 2 - 31 July 2015 at 10pm UTC
Track 1 -
Grotti F1 Montreal
- 20 laps -
Track 2 -
Blaine County South
- 20 laps
Races 3 and 4 - 21 August 2015 at 10pm UTC


Track 1 -
Blaine County NW
Track 2 -
Grotti F1 Cluck'n Bell
Races 5 and 6 - 18 September 2015 at 10pm UTC
Track 1 -
NoDo SATCC Zan Cudochamps
Track 2 -
Union Grain 3 way
Drivers are encouraged to learn the tracks and run race simulations including pit-stops prior to each event.


Grids
RACE 5 - SATCC Zan Cudochamps
1. Sugar_Free_Nos
2. CHILLI
3.
meetmypyro
Pezby
4. Fiyah
5. fab.ICEMAN (Reserve needed)
6. arildtdg
7. michiski22
8. ohdarn
9. Ganjalo
10. endersai
11. cloudmcshort
12. Dnl_Jackson
13. grimreaper977
14. Superstepa
15. ovivoJR
16. bendley
17.
bladecruiser
doompenguin
18. SabertoothWolF
19. The_Bad_Loser
20. Asp
RACE 6 - UNION GRAIN 3 WAY
1. arildtdg
2. grimreaper977
3. Dnl_Jackson
4. Superstepa
5. Sugar_Free_Nos
6.
bladecruiser
doompenguin
7. endersai
8. michiski22
9. bendley
10. CHILLI
11. ganjalo
12. fab.ICEMAN (Reserve needed)
13. cfiyah
14. SabertoothWolF
15. The_Bad_Loser
16. Asp
17.
meetmypyro
Pezby
18. ovivoJR
19. OhDarn
20. cloudmcshort
Results: