Post by GalantEvo on Mar 23, 2016 20:38:25 GMT

This event has happened almost a year ago, and is now being used for any loose quotes for my future events.

Apologies if this interferes with something.






The Pegassi Showdown
Date & Time: May 1st, 18.00 UTC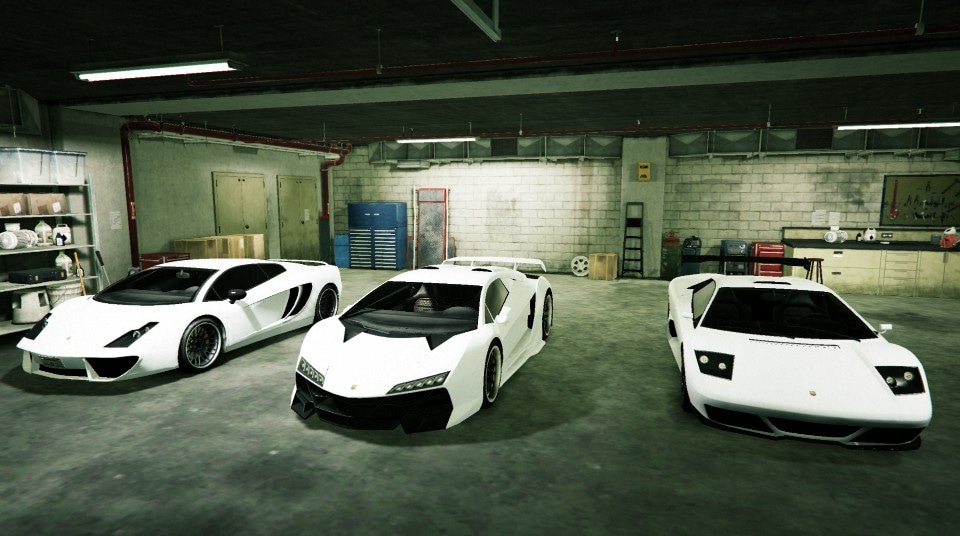 Welcome to the Pegassi Showdown! To celebrate its 50th anniversary, Pegassi will be holding an hour-long multiclass endurance race on their test track, SuperVelocé. This will feature the three most successful motor vehicles; the Zentorno, Infernus, and the Vacca.

Track:
SuperVelocé Endurance

Laps: 43
Cars:
GT1 in Zentorno, GT2 in Infernus, GT3 in Vacca

Restrictions: No "Scale" horns (
Those do-re-mi ones
)
No Offroad Tires
Time: Morning
Weather: Current
Mode: GTA
A few things for this specific event:

Voice / Text Communication
All drivers are expected to be in the TeamSpeak server: If you're not in there, you will not be racing.
Not having a microphone is no problem, but you have to be able to hear official race announcements.
Hopefully we can be given a separate TeamSpeak channel, and private channels for the teams.
In-game voice chat however, must also be enabled to hear callouts. (
This is so everyone can hear what's being said
)
In-game chat will be allowed during the pre-lobby, but I want the chat silenced when the race is starting.
I will announce this over TeamSpeak, and over in-game voice chat.
'Safety Car'
I will be in my Orange Pegassi Osiris, acting as 'safety car'.
The horn is the only thing you should be aware of, especially for the race start.
My horn will be one of the "Scale" horns (
that's why participants aren't allowed to use them
)
If an accident happens, everyone is able to call the safety car. This will be done through the Game voice chat.
Multiple people have to confirm that the safety car has to come out, to prevent someone calling it without an accident happening to gain positions / ground.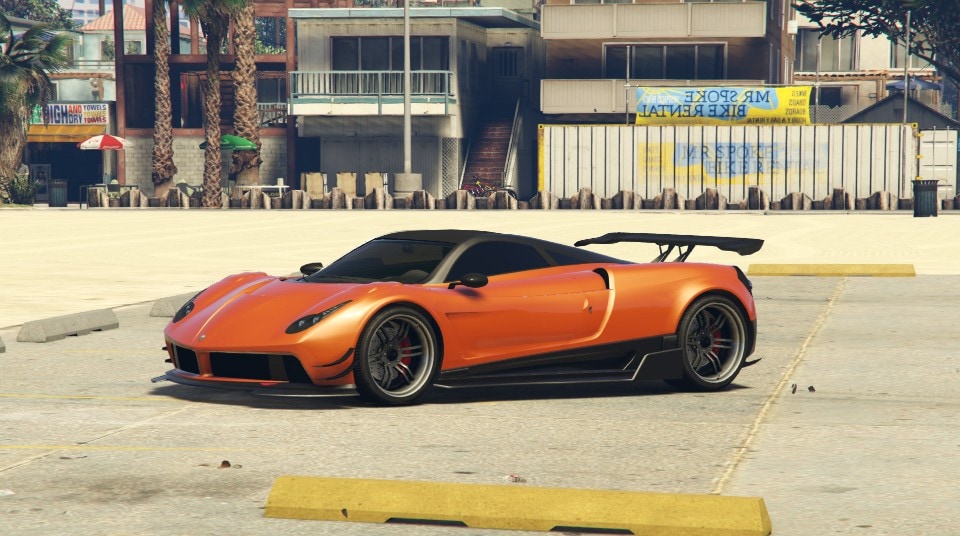 Teams:
This race will be driven in teams of three, this means that each team will have a GT1, GT2, and GT3 driver.
Each team will be representing an in-game company / business. (Find a list
here
)
Pre-Lobby:
The pre-lobby will start at
17.00 UTC
. From there on, you'll be able to join a Freemode Session where we'll meet up
here
.
You'll have to send
GalantEvo
a friend request on Social Club, so I can send you an invite.
You can also invite other participants, in case I did not recieve a friend request.
Starting Grid:


This will be a bit different than other events. Lines have been layed out at the starting line, 9 in total. This means; one for each team.
The grid will be randomized.
In a nutshell, this is how we shall grid up:
Race Start:
Once we're all ready for the start, I will place a sticky bomb on the starting line.
After that's placed, I will drive to the side of the starting grid.
I will announce the race start time in the
game chat,
like this:
"RACE STARTS SHORTLY AFTER 10:50!!!" or something along those lines.
If this has been said, the starting procedure has been started.
Shortly after the text message has been sent, I will honk five times (
like the F1 lights
).
A moment later the sticky will explode. Once this has exploded, the race has started.
Signups:
You don't need a team to sign up. However, if you wish, or you can sign up your team if you already have two other drivers.
You will need an in-game business as your sponsor to sign up.
Individual signups can find teammates by either Private Messages, or the Social Club Message system.
Once you have your team, you can announce it in this thread. Make sure to tag the drivers aswell!
The following things should to be included in your post:
- Drivers (
tag
)
- Sponsor
- Colors
- Image (
optional
)


Reserves:
If you're not sure if you can attend this event, you can sign yourself up as reserve driver. These drivers will be used if one of the original drivers fails to show up.
The first from the list will get the first reserve spot, the second will get the second, etc.Signing up as first reserve means you'll be asked first if a reserve spot is open.


Teams & Drivers:Team 1: Legendary Motorsports
Color: Matte Black / Yellow + Blue Pearlescent
Wheels: Yellow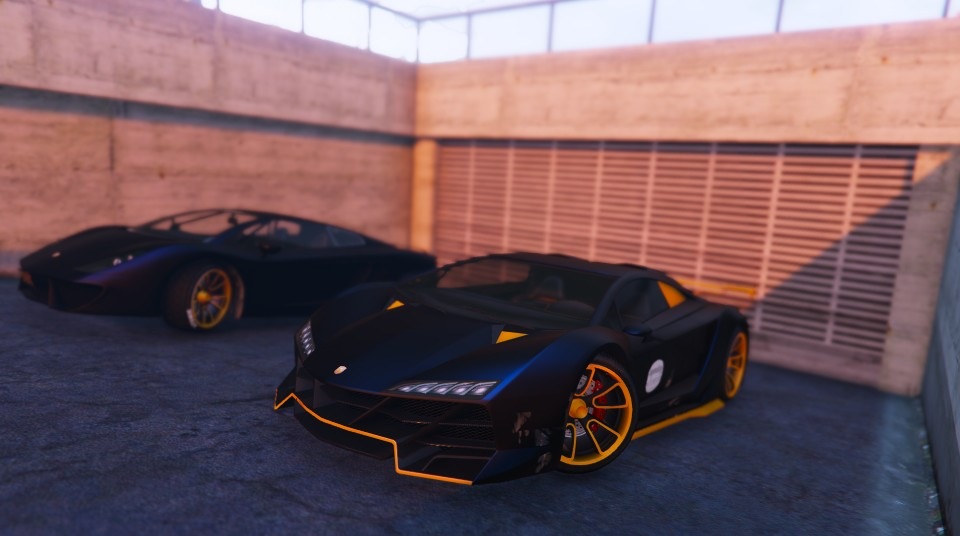 GT1:
wesleydm1999
GT2:
snuffit1
GT3:
wentrale
--------------------
Team 2: Obey Motorsport
Color: Full Formula Red
Wheels: Black
GT1:
Xepy★̅
GT2: @nitrousflare
GT3:
HiBerg
--------------------
Team 3: BG Motorsports
Color: Dark Green / Grace Red
Wheels: Black
GT1:
Daleks (@darkalex45)
GT2:
weetamoose
GT3:
wishofghost1
--------------------
Team 4: Adios Airlines
Color: Crew (Yellow) / Ice White
Wheels: Schafter Purple
GT1:
LukasLRG.
GT2:
doubleg213
GT3:
jawn
--------------------
Team 5: Templar Motorsport
Color: Cabarnet Red / Bronze
Wheels: TBA


GT1:
Eva
GT2:
Orchan
GT3:
kili31
--------------------
Team 6: Trevor Phillips Industries Incorporated Motorsports
Color: TBA
Wheels: TBA

GT1:
thekillswitchhh
GT2:
Kaneadian
GT3:
therealroadkill
--------------------
Team 7: Buckingham Racing

Color: Brushed Gold / Matte Dark Red
Wheels: Black
GT1:
jeffreyb1990
GT2:
Divait
GT3: @novesori
--------------------
Team 8: PRB Motorsports
Color: Hot Pink / Bright Purple
Wheels: Schafter Purple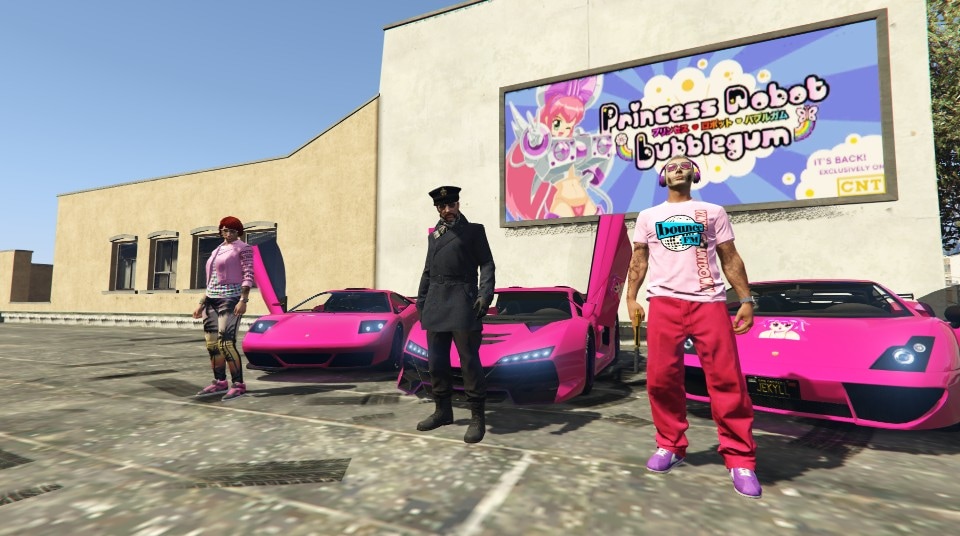 GT1:
SANDEMAN
GT2:
QuincyS
GT3:
Jekyll.
--------------------
Team 9: Debonaire Motorsports
Color: Matte Light Grey / Crew (Fluorescent Blue
Wheels: Fluorescent Blue
GT1:
Kaleeb42
GT2:
Just Hero
GT3:
ryosuke
--------------------
Reserves:
tonysoprano1985
Arias1101
ZedZedboi2k
(TBC)
--------------------
Looking for teammates: