Post by DV8R on Mar 29, 2016 17:07:42 GMT
GT Championship
Season 2

click me-->
7pm UTC
<--click me
June 5th - July 17th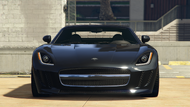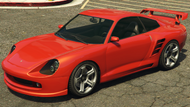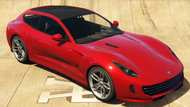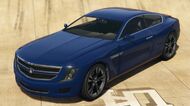 Hello all, and welcome to the second season of my
GT Championship
.
I have evolved this from the 'FIA GT3 Championship' I hosted a while back and will be changing things from what I did in that.
This has 6 races (with a break week race which isn't part of the championship) using tracks around various areas of San Andreas.
There will be a unique points system where, along with scoring points for your position, you'll get extra points depending on your chosen car to drive. This makes using the slower cars be a bit more even and more encouraged to be used.
(Rather than just a 9F & Comet race)
As shown, the cars to be used will be the:
9F, Surano, Shafter V12, Comet, Bestia GTS (as of 7th June), Verlierer, Banshee, Carbonizzare, Alpha & Coquette.
There will be no restrictions to what mods you put on your cars. Anything like Off-road tires will be allowed.
(I won't enforce disallowing cars with no roof, or having the roof down for convertibles in races, but it would be appreciated if people did have the roof option on and have the roof up on convertibles)
It will be ~45 minutes for each race, having set conditions for each race.

The way the grid will work out is on Race 1 it will be a randomised order and the races after will be reverse championship order.
(Break week race grid will also be randomised)
Races will be in GTA Mode for use of a grenade start, and for the use of each track's pits.
Every track has a pitlane you can use, but it isn't mandatory i.e. you don't need to (just like MCEC).
You can use multiple cars in the event for different tracks, you're not stuck to just one for the entire event.
Out of the 6 main races, the race you score the lowest points on will not count to your overall total at the end (also like in MCEC).
Calendar
Link for playlist;
socialclub.rockstargames.com/games/gtav/xboxone/playlists/playlist/AriCkf-uwEOjL1l7aRjIDA
Points Scoring System
| | | | | |
| --- | --- | --- | --- | --- |
| Position | Points | | + Car | Points |
| 1st | 18 | | 9F | 0 / -2 |
| 2nd | 15 | | Surano | 1 |
| 3rd | 12 | | Shafter V12 | 1 |
| 4th | 10 | | Comet | 1 |
| 5th | 8 | | Bestia GTS | 1 |
| 6th | 6 | | Verlierer | 2 |
| 7th | 5 | | Banshee | 2 |
| 8th | 4 | | Carbonizzare | 2 |
| | | | Alpha | 3 |
| | | | Coquette | 3 |
Signups/Car(s)
Dropouts & Kicked Drivers