Post by ovivoJR on May 19, 2016 12:07:31 GMT
Welcome to the official

NoDo-OVERWATCH-Headquarters


Fight For the Future!
Soldiers. Scientists. Adventurers. Oddities.
In a time of global crisis, an international task force of heroes banded together to restore peace to a war-torn world:
OVERWATCH
.
Overwatch ended the crisis, and helped maintain peace in the decades that followed, inspiring an era of exploration, innovation, and discovery. But, after many years, Overwatch's influence waned, and it was eventually disbanded.
Now, conflict is rising across the world again, and the call has gone out to heroes old and new. Are you with us?
NoDo-Task Force Members


Name

Battle.net

Platform




Top 3 Heroes



1


ovivoJR



ovivoJR#2531

PC

Zenyatta, Symmetra, Roadhog

2


michiski22



michiski22#2748

PC

Lucio, Tracer, D.VA

3


PeeLeeMen



PeeLeeMen#2170

PC

Soldier76, Widowmaker, Genji

4


doompenguin



--

PC

--

5


StoryVS



StoryVS#2850

PC

Zarya, Junkrat, Reaper

6


Just Hero



HeroGut#2671

PC

Zenyatta, Roadhog, Reaper

7


Trowa



GOATrowa/Trowa#1338

XBOX/PC

?, ?, ?

8


Divait



Divait#2349

PC

Lucio, Zenyatta and Zarya

9


Xepy★̅



Xepythalb#1365

PC

Pharah, Bastion, Reinhart

10


Daleks (@darkalex45)



Daleks#21447

PC

Reaper, Pharah, Zen

11


Orchan



Orchan#2560 (EU)

PC

Widowmaker, Tracer, Mercy

12


imfishy



FunkyFish#2913

PC

Lucio, Mei, D'Va

13


PercentVS



Percent#2327

PC

Roadhog, Soldier 76, Mei

14


Twilicane



Suzuka

XBOX

Mercy, D.VA, Mei

15

@grodo

Grodo#2120

PC

Pharah, Tracer, Hanzo

16


_ShediM_



ShediM#2972

PC

Widowmaker/Tracer/Reaper

17


Space



Spaaaaace Core

XBOX

Hanzo, Junkrat, D.va

18


Archer



DatMageDoe#1804

PC

Symmetra, Mercy, Pharah

19


Sarah



Serenniel#21211

PC

Zenyatta, Widowmaker and D.Va.

20


FriendlyBaron




Baron#12447


PC

Mercy, Pharah, Mercy

21


FrozenPizzas



Michael__Dragon

PS4

Zarya, Pharah, Torbjörn

22


mcdinggle



McDinggle#2378

PC

Tracer, Mcree, Widow

23


Dim



Dim#22125

PC

Zenyatta, Genji, ?

24


Magz



Magz#11886

PC

Tracer, Zenyatta, Mei

25


GooeyGoose



Goose#13441

PC

Zarya, Soldier, Mei

26


Prismide



Prismide#2163

PC

D.VA, Pharah, Tracer

27
28
29

30

31

32

parksguard




alfislegend




Siris





xInfamousRYANx





beta1hit





Tspoon



parksguard
alfislegend
SirisTheKiller
Siris#11819
InfamousRYAN#1689
xInfamousRYANx
beta1hit#2628

spoon#1488 (spam inc)



PS4
PS4
XBOX
PC
PC
XBOX
PC - EUW

Region: NA



Soldier, D.Va, Mercy.
Reinhardt, Zenyatta, Winston
D.Va, Reaper, Pharah

McCree, Mei, Mercy

D.Va, Reaper, Widowmaker

WINston, D.VA, Phara, Zen

Headquarter Guidelines1. Respect:
The task force was created to restore peace to the world. So start spreading peace in this forum
2. Teamplay First!:
If you are a skilled player help the ones that are new to the game. Everybody has to start somewhere! Don´t be silly and think you are the best player in the world. And if you are make use of it and carry the rest of the team please!
3. Fun:
Let´s enjoy this new experience. There are only few new franchises that become a steady in the gaming world. This one certainly seems to be one of them.
4. Post your information:
Make a post with your Battle.net name, platform and top 3 heroes (just pick 3 you like the most). That way everybody can friend you in Battle.net and we have the chance to always play with an organised group. Why? Let´s be honest. This is a team-shooter and we all like to win. And what is better than to win with some friends!
5. Invite other Overwatch-Players:
If you know somebody that isn´t in this thread invite them!
---
Beginner´s Information (Official Homepage)
Welcome to Overwatch
In Overwatch, you control one of several heroes in competitive 6-person team shooting matches. Battle over objectives, take down the other team, and achieve victory.
Choosing Your Heroes
Before you begin a game of Overwatch, you'll need to choose a hero to play.
Maybe controlling a cannon-toting, genetically-engineered ape from the moon appeals to you. Or, you might prefer zipping around as a teleporting, time-traveling freedom fighter. Who do you want to be?
Playing Your Role

OFFENSE
- Offense heroes are the damage dealers on their team. Your goal: seek out, engage, and destroy the enemy.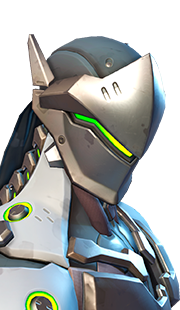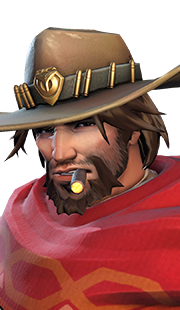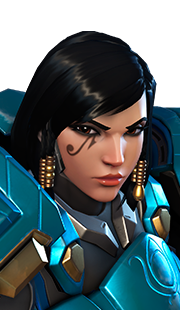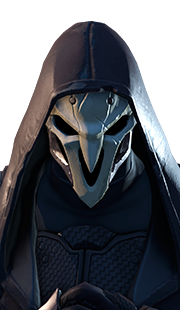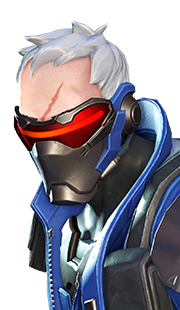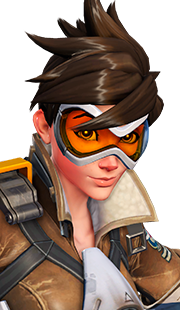 Genji
McCree
Pharah
Reaper

Soldier 76

Tracer
DEFENSE
- Defense heroes control the battlefield, interrupting enemy attacks and fortifying locations. As a defense hero, your job is to stop the opposing team's advance.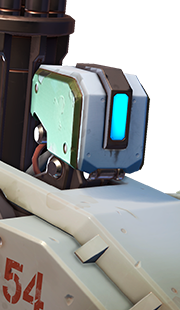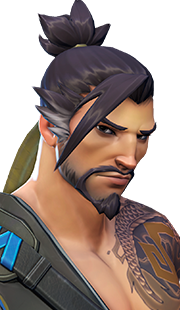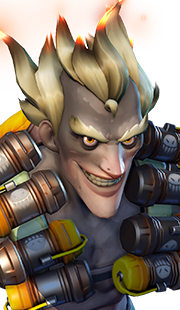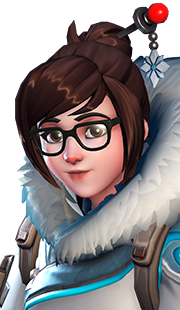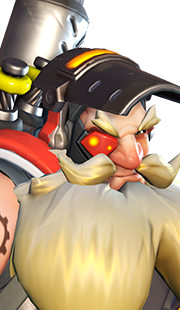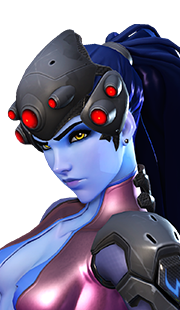 Bastion
Hanzo
Junkrat

Mei

Torbjörn

Widowmaker


TANK
- Tank heroes soak damage and break apart fortified positions, like closely-grouped enemies and narrow chokepoints. If you're a tank, you lead the charge.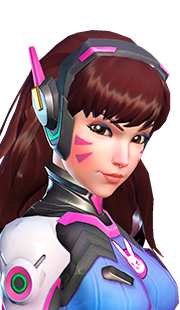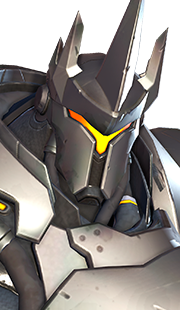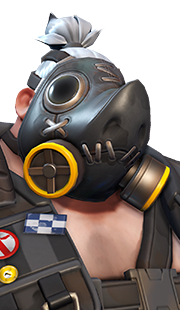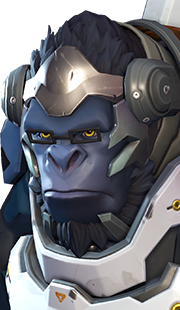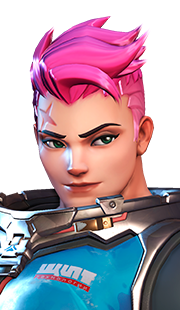 D.Va
Reinhardt
Roadhog

Winston

Zarya
SUPPORT
- Support heroes empower their allies, healing and shielding them, boosting their damage, and providing vital utility. As support, you're the backbone of your team's survival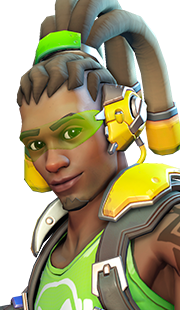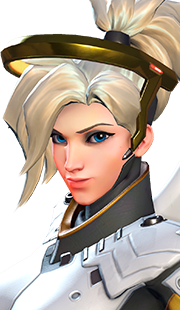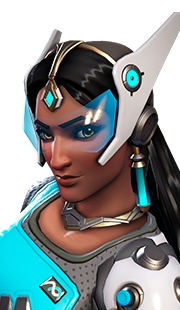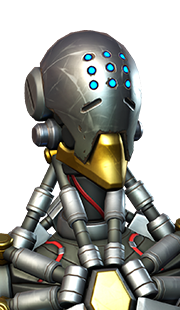 Lúcio
Mercy
Symmetra
Zenyatta


Maps
In Overwatch, heroes do battle in diverse locations around the world. From the technological marvel of Numbani to the manufacturing powerhouse of Volskaya, each map has a unique layout and specific win conditions that your team must meet in order to secure victory.
ASSAULT
- Attackers fight to capture a series of objectives; defenders hold them off until time runs out.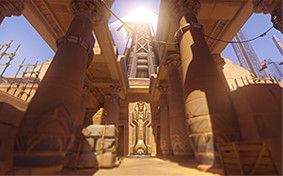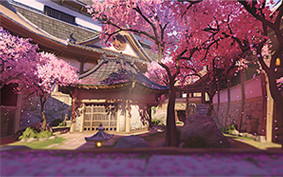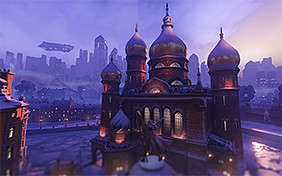 ESCORT
- Attackers escort a payload to a delivery point, while defenders strive to keep the payload from reaching its destination before time elapses.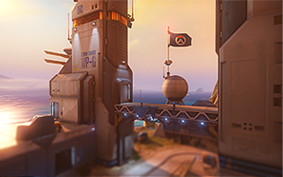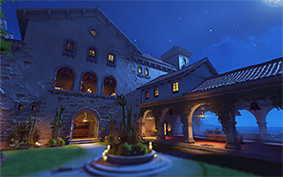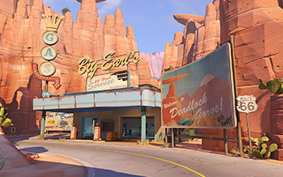 CONTROL
- Two teams fight to hold a single objective at a time; the first team to win two rounds wins the match.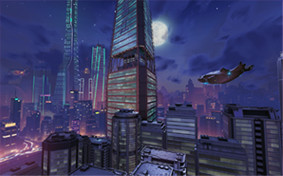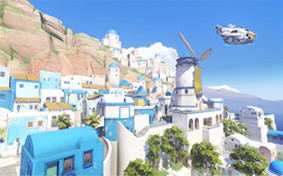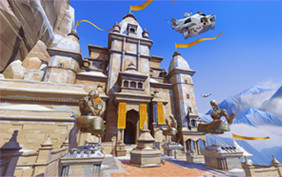 ASSAULT/ESCORT
- Attackers first capture a payload, then escort it to its destination; defenders attempt to hold them back.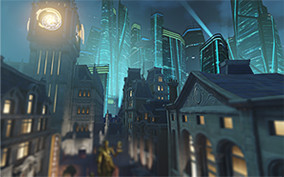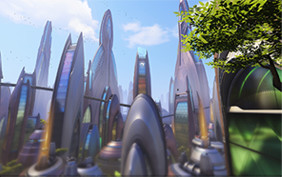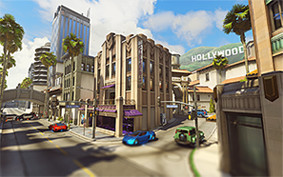 Chokepoints
Teams of heroes frequently pass through narrow areas to reach objectives—the places where big, multi-hero battles break out. If you're protecting a chokepoint, take a position out of the enemy team's line of fire and deploy heavy defenses (Junkrat's Steel Trap; Bastion's Configuration: Sentry; or Torbjörn's turret).
If you're attempting to move through a chokepoint, choose heroes with high-mobility abilities (Tracer's Blink; Winston's Jump Pack; Hanzo or Genji's Wall Climb), those who can punish tightly packed or groups of enemies with area damage (Pharah's Rocket Launcher), or provide support for multiple teammates at once (Lúcio's Sound Barrier).
Working as a Team
Don't go into combat alone if you can avoid it! When you stick with your teammates, you'll ensure that your support heroes can easily protect allies, and coordinate your attacks on opponents.
---
Headquarter Training-Center
In this section you can find helpfull videos to heroes/tactics/settings etc. If you have any suggestions or tips for other post them in the thread so we all can profit from them. Mark you tips so everybody can notice them as helpfull straight away! Thank you for your help!
Helpfull YouTube-Channels:
A_Seagull
,
One Amongst Many
,
Cynical Nerds
ULTIMATE Beginners GuideMOST IMPORTANT!!! Map KnowledgeHero-Picking & TeambuildingTeamwork makes the dream work!Hero QuickguidesHero Counters