Post by Daleks (@darkalex45) on Nov 10, 2016 17:33:49 GMT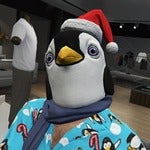 Right now we have a Republican House, Senate, Presidency, and at the very least one seat in the Supreme Court is going to go to a conservative judge. Clarence Thomas has also talked about retiring when he knows he'll be replaced with another conservative. Whether any other seats there will open will probably depend upon if someone dies.
Regardless of what Trump thinks, a very large group of people have embraced what he's said- and much like post-Brexit, harassment, assault, and outright violence have spiked. There's a lot of people who will push the agenda he's put forward, and at least parts of that (his statements regarding NATO, trade agreements, tariffs, and so on) will make the world less stable while giving other, more corrupt powers room to increase their influence. Add to that his statements regarding use of nuclear weapons, and statements from officials about his lack of understanding regarding the seriousness of using nuclear weapons, and everything becomes very uncertain in a very scary way.
By contrast, if Clinton was elected, the Supreme Court might tilt blue, but the House was going to stay red, and she'd get four years of minimal activity- especially if as per usual the Republicans gained more control of Congress in the off-year elections. Undoubtedly there'd be corruption and self-interest, but given that Trump has both admitted to gaming the system and said you should exploit if you can, I think that's a given regardless.
I have friends I have to worry for, more than I would otherwise. And for the first time in a very long time, I'm strongly debating whether to purchase a gun and practice with it in order to defend, not just myself, but the people I care about.
We'll see.
This is the thing I was talking about
So many people feel less safe now
There are already protests in a lot of major cities in the U.S. Some of them turning violent.
This is literally diving the nation in the most toxic debate.