Post by Johneboy82 on Dec 17, 2016 14:04:39 GMT
I have used these in the past to help me get into Forza and stay in it for long periods without crashing. This isn't just a case of trying one thing and cancelling it out, Try a few different combo's and eventually it should work. Just try going into game after you have done each step but I would recommend trying to start the game on Medium settings to begin with to see how it goes.
Make sure Forza, Windows and your GPU drivers are up to date. If you use Nvidia GeForce Experience and you have the option to optimize your game then use these Settings. If you think my settings are too low just to confirm I am using a GTX 1080. This is only to help get into the game and play it.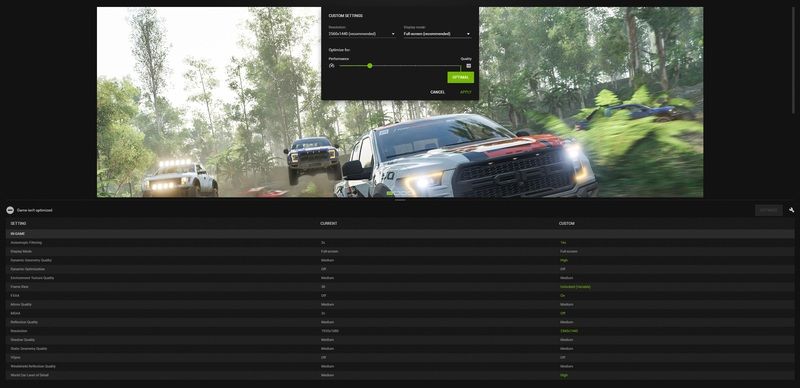 Go to Settings> Time & Language> Speech> Speech, inking, typing & privacy settings> Microphone> Turn off Mic for Forza.
Go to Settings> Time & Language> Speech> Speech, inking, typing & privacy settings> Background Apps> turn off all background apps apart from Forza.
Go to your Xbox App> Settings> Game DVR and Disable it.
Go to Setting> Type in search Windows Firewall and click on it> Go to Advanced Settings> Inbound Rules> New Rule> Port> TCP> Type in 3074, 53, 80 and click next> Allow Connection> Check all 3 boxes and click Next> Name it as Forza TCP or whatever you want.
Do this again but select UDP instead of TCP when you get to that option and put these Ports in 88, 3074, 53, 500, 3544, 4500 and follow the rest of the steps Name it Forza UDP or something else. Enable both of them
This will only work if you use Windows Firewall, if you use another source for your Firewall then put these settings into your Router Configuration.
Go into game and try these settings as well: Hud and Gameplay> turn off Drivatar Designs. This is only for SP use but it helped me play the game.
Go to Video settings:
Frame Rate: Unlocked
V-Sync: Off
Motion Blur: On
Subtitles: Off
Show FPS: Off
Framerate Smoothing: On
Dynamic Optimization: Off
Now Go to Advanced Settings and try using these settings:
Preset: Custom
Anisotropic Filtering: 16x
Shadow: Medium
Motion Blur: Medium
Environment texture: Medium
Static Geometry: Medium
Dynamic Geometry: High
MSAA: Off
FXAA: On
Reflection: Medium
Windshield Reflection: Medium
Mirror: Medium
World Car Level: High
Deformable Snow: Medium
In Game> Go to Audio Settings and Turn off Microphone.
Like I have said these are settings I have tried out in the past to help me get in game. I am still using the in game settings and ruhning with background apps off. But I can now use the Game DVR turned on.
Hope this will help some of you who have been having issues.