Post by Kesha_F1 on Dec 10, 2017 9:28:49 GMT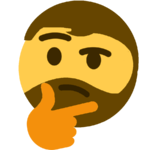 Furthermore
Kesha_F1
, if you so feel the need to quote our rulebook, may I direct you to
Rule 5) No Naming and Shaming
- we do not approve of you making a public post like this claiming the wrong doing of another player, it is expected that reports are privately sent to the staff for review.
It's seems you defend cheater. Believe the «gentleman» for a word?
«Oh guys, I deleted the cheats! True, true!»
- i spend so much time for fight these assholes. He could not remove the cheats without leaving the game.
Did you know that he uses cheats and did not tell other participants that a guy with them will go with them, who honestly, honestly, will go without cheats?
With whom do I privately discuss this problem? It is - with no one and a public demonstration - the only way to tell the community that they can not be 100% sure of the cleanliness of the drivers.
False charges of using cheats? No. Check archive. Did OG_Space_Ghost use cheats? Yes. Should he be disqualified for using cheats? Yes. This is the logical decision when a player is caught using cheats.
I was struck by incredible arrogance when I saw the use of cheats in the event. I believe that his victory is a cheat.
Do you somehow follow the use of cheats in races? If there are suspicions, demand from the pilot mandatory stream races!
Can you personally confirm that he did not use cheats in race? Obviously you can not. You can not guarantee the purity of OG_Space_Ghost. You can perfectly see what is in the screenshots - this is the use of cheats during the event.
As honest players have to trust people who say: we know that he is cheating, but everything is fine.
P.S.
I also have a lot of laps on this track.