Post by Deleted on Mar 9, 2016 13:46:00 GMT
I am currently working on a few ideas i have had for a few months now that will i hope make the team look more professional in and out of the game, the improvements should all be done within a few weeks as 1 I,am not to good with Photoshop and 2 i have only recently moved to the PS4 and not been able to transfer my charterer witch stops me from doing some of the improvements but i will be doing everything i can to get them done! i will also be remaking the crew so if you want to stay with the crew you can rejoin the new one!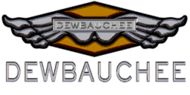 Dewbauchee Motorsport
Join The Team



Power, Beauty, soul
Here at Dewbauchee we strive to bring you the best British automotive engineering possible,
and with 103 years of motoring experience you can be sure that our high performance, luxury sports cars will give you the best driving experience possible.
This is why we have decided to turn our ultimate grand tourer in to a full fetched racing machine, to compete in some of the most prestigious motor-racing events from around the world.
We now have our very own Test circuit!
The Dewbauchee Ring


The home of dewbauchee and Dewbauchee Motorsport, Every vehicle that Dewbauchee manufacturer whether for racing or the road is tuned and tested individually on this circuit! The track is also appears in the Formula Apex championship! Its set in the Los Santos international airport witch means the track is extremely flat with only 2 elevation change so traction is everything! Make sure you have your ultra soft tiers and big wings at the ready for one amazing experience!
Team colors and car mods

Paint
Primary: Black SteelSecondary:
Driver preference
Wheels: BlackNeons:
The same as secondary
Modifications
Wheel Type:
Tuner
Rims:
Endo V2
Spoiler:
GT Wing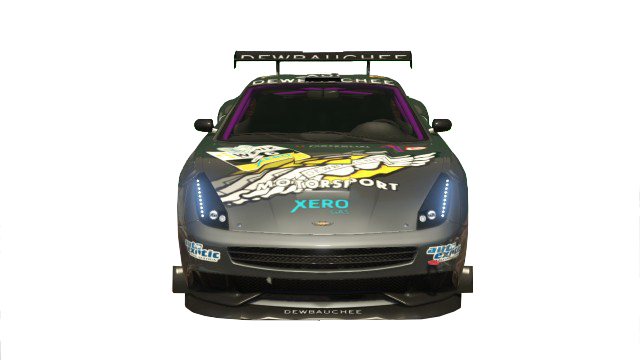 Team OutfitLeather Jacket:
Silver Stripe Leather Jacket
With crew emblem on the front!
Jeans:
Gray Fitted
Gloves:
Black Driving Gloves
Glasses:
Steel Aviators
anything else is your choice
Total points and finishing positions

Point system
1st:25
2nd:18
3rd:15
4th:12
5th:10
6th:8
7th:6
8th:4
9th:2
10th:1

Total Points
85

Finishing Positions
1st's
1
2nd's
1
3rd's
2
4th's
1


We are currently competing in

Event History
[PS3] Wednesday Night Endurance
Drivers
Event did not finnish
[PS3] Grand Prix of LSIRP
[PS3] GT1 VS GT2 Endurance Race
Drivers
Photo Gallery

2 1 3