Post by Hertz on Apr 24, 2016 4:55:39 GMT
with Pitmaster

redlaserbm

(and general help and practically a co-host)


May 15 2016 – 08:30PM UTC
If you like stock car racing, coupes, or racing slower cars this one is for you! It is a one-day event for people who want to get into events.

You will race in a team using stock coupes; most importantly, you will have to race
each and every one
of five different coupes:
Cognoscenti Cabrio, F620, Felon GT, Jackal, and Oracle
. Cars were chosen to bring best balance while keeping a good number of cars available. On the race day, you will be choosing which car to drive on which track. Hopefully this sounds fun!
Most Important Rule: Use Different Car in Every RaceClass
: Coupe
Car
: Cognoscenti Cabrio, F620, Felon GT, Jackal, Oracle. For qualifying, one of these five, random (read
qualifying
below).
Customs: OffWeather
: Clear for qualifying. For other races, current.
Time
: Morning for qualifying. Current for other races.
Team Size
: 2 to 4
Signup Limits
: 9 Teams (preferably 8)
Number of Racers per Race
: 2 per team
Pit Stops
: For main races, yes. And you can expect more than usual.
Tracks
: The qualifying:
CH1LL1 – The Broken Anvil
. The tracks for main races are to be announced only hours before race day.
A mic is not necessary, but Teamspeak will be necessary.
Race Length / Duration / Schedule
This is an event where you
don't have to show up for every race
. Read more in
team
section to see how this works.
• Hours before the pre-lobby: main tracks revealed on this thread
• 00:00 Pre-Lobby Invites Sent (08:30PM UTC)
• 00:05 Short Practice session (08:35PM UTC)
• 00:20 Qualifying (08:50PM UTC)
• 00:40 Race 1 (09:10PM UTC)
• 01:10 Race 2 (09:40PM UTC)
• 01:45 Race 3 (10:15PM UTC)
• 02:15 Race 4 (10:45PM UTC)
• 02:45 Results, celebrations, etc, depending on what the co-host feels like (11:15PM UTC)
• Total Estimated Duration: 3 hours / Main event duration: 2 hours 30 minutes
Team
Cannot make the whole event duration? No worries. Although team can only put two drivers on the grid, your team can contain one more person to sub-in mid event if necessary. Of course, you can go with a 2-person team if you think it will do the job

Qualifying
Qualifying is on
CH1LL1 – The Broken Anvil
, morning, clear. Before the race, a random number will be generated and it will decide which coupe the qualifying will be held in. The qualifying only determines grid for the first two races. Last two races will be based on result of the day so far. The car chosen as qualifying car cannot be used in other races.
Grid
There will be only 18 cars on the grid. Each team can only send two drivers to each race. Grid will be very spread out to minimize first lap disasters. Think 18 cars fitting into a larger 30-player grid.
The Main Races
Each race will last about 30 minutes in total. Because we are racing stock cars, it is absolutely important that you respect other drivers. There are heavier penalties than usual for causing unnecessary incidents. Number of pits will always be announced before the race.
Tracks
Tracks are handpicked to provide good racing while making it easy to pick up the track relatively easily. Lap times for tracks chosen are all under 2 minute mark. Tracks are not announced since the main point of this event is for the cars, and the host wanting it not to be any tryhardy. The tracks will be announced before the pre-lobby and in pre-lobby we will run couple laps on each track to let you decide which car to pick on which track.
Cars
Cars are stock Cognoscenti Cabrio, F620, Felon GT, Jackal, and Oracle. It is up to you to find out how they perform, although most likely the thread will be updated with more information on these cars. Keep in mind that in races other than qualifying,
you will be racing a different car each and every race. Also you cannot race the car used in qualifying.
Point System
The point system is designed to encourage consistency. One lowest result will be dropped. The detailed point system will be explained later. But in short, your points will count towards your own and the team's points, with few exceptions.
Pitstops
Biggamerer will be the pitmaster and will be running general event order to keep it going smooth. He will announce how many pits and pitting procedures beginning of each race. There may be pits where you drive straight through, while in some tracks you will have to be released by the pitmaster. Of course, I will also post the details here and we will use textchat to notify you, no worries there. Just listen to the instructions and there should be no problems.
FPS
You have two choices. If you are running a 60hz screen, you can use vsync or something else to lock the framerate to at most 90. If you are running a 120/144hz screen, you are required to lock it at 90fps maximum. Rivatuner or Dxtory is recommended. Please understand that if you are not using vsync 60fps lock, there is still a chance that your car may act faster, but it really should not change much. However if it does in one of those 0.1% of cases and you are aware of the fact that it is giving you somewhat significant advantage, then you are required to use your own conscience and dial the settings back to 60fps. Weird behaviour over the straights and corners will be recorded.
Not following these instructions to lock framerate will result in disqualification from entire event, and worse.
Signup Procedure, Step-by-Step
IF YOU ARE BY YOURSELF:
See which races you can make
Sign up by PM or posting here
Check your status for your team signup later, which I will handle.
IF YOU ARE WITH SIGNING UP AS A TEAM:
Discuss which races which teammate can make
Sign up by PM or posting here, with colour (read more below)
This event is prioritized for those who are not in main events… but only to some degree. It will not be first-come first-serve, although that will help. Although I don't mind some experienced hands helping out. So signups are completely up to me.
ON COLOUR: If you are entering your own team
, you have to specify what colour you will be using. Note that since these will be stock cars, you will only be able to choose either a given ingame stock colour (on vehicle selection screen) or use your crew colour. You will have to let me know.
Also when you are assembling your team, you need to think about who will drive which races. Due to logistics, of course it is best if you decide who in each team will do which race before the race day. But if not, that's still fine. We've only got 9 teams after all to keep track of. Once signups are complete, we will look more into it and get the logistics absolutely correct. Team-specific reserves are highly encouraged and allowed.
SIGNUPS (22 out of target 24 incl. reserves)
GalantEvo
- team assigned
Eva
- team assigned
Zetmir
- team assigned
jsantospt
- team assigned
nrainier
- withdrawn
@funkasize - withdrawn
maccian
- team assigned
Tonyborbony
- team assigned
Kalev
- team assigned
Val
- team assigned
@novesori - team assigned
Jeffmillz
- team assigned
fleakkeren
- team assigned
ZedZedboi2k
- team assigned
GooeyGoose
- team assigned
nudeltime
- team assigned
Robodark
- team assigned
DaveYanakov
- team assigned
Daleks (@darkalex45)
-
RESERVE HYPE

Divait
-
MOAR RESERVE HYPE
redlaserbm
- team assigned
Hertz
- team assigned
TEAMS ARE BEING SORTED

Team 1:
JACKSHEEPE
: Esperante_LMP1 /
TheZZman2000 (BRIGHT GREEN)
Team 2:
BE LUCKY: Zetmir / LadyEvalyn (CREW COLOUR)



Team 3:
LTD GASOLINE: ValhallasCream / DaveYanakov (CREW COLOUR)



Team 4:
DEBONAIRE: maccian / jeffmillz (CREW COLOUR)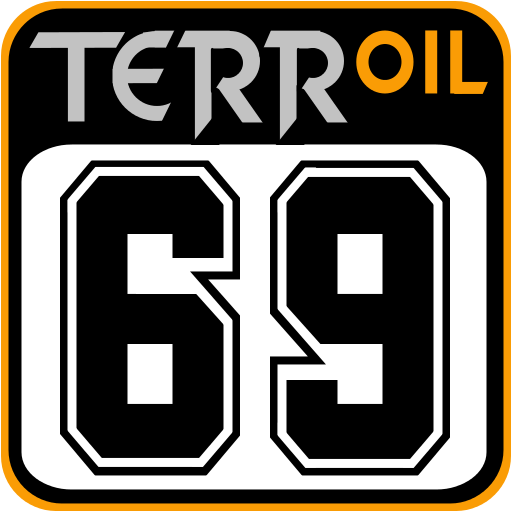 Team 5:
TERROIL
: Tonyborbony / Kalev10 (BLACK)
Team 6:
JIFFI: Fleakkeren / CASPERZ420poison (RACE YELLOW)


Team 7: LSDNP:
TheTerminat0r / Robodark (ORANGE)
Team 8:
REDWOOD
: Novesori / Divait_199448 / BIGGamerer [reserve] (ICE WHITE)


Team 9: BLARNEYS STOUT: hertztog / JSantosPT (CREW COLOUR)